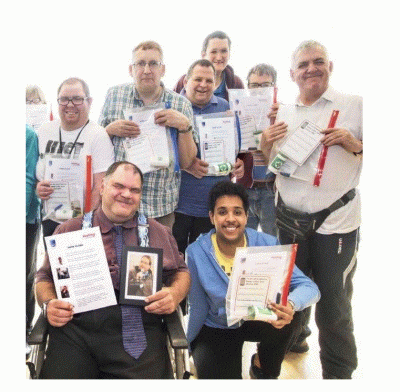 A North Yorkshire self-advocate called David Bruce told us about living on his own when something bad happened. David thought it would be really good to do a campaign so people know what to do if something unexpected happens when you are at home alone. David's idea was called the Home Alone campaign.
Home Alone Easy Read Info
Read all about the Home Alone campaign and the Home Alone packs
Home Alone Top Tips
Top Tips from Self-Advocates about staying safe when you are home alone
Home Alone Quiz
Take the Home Alone quiz and see what you would do if there was a problem at home.
If you want a Home Alone pack or more information, please contact Shanna Carrell at North Yorkshire County Council by email: shanna.carrell@northyorks.gov.uk