Your ideas for future digital health services
We would like you to share your ideas about how digital technology can be developed to provide better, more joined-up health and wellbeing services in the future.
 
Delivering health and wellbeing services across North Yorkshire is a complex challenge.  Large parts of our county are very sparsely populated and very rural in places. This means people who need and provide health and wellbeing services can have to travel long distances to use and deliver them.  North Yorkshire County Council continues to invest heavily in infrastructure like superfast broadband across the county, and we need to see how we can use this investment to benefit our communities more widely.
 
A strategy called My Health, My Tech is being developed by the North Yorkshire Health and Wellbeing Board. The final version will provide a ten-year plan of how technology can be used to help people to live well; receive information, support and treatment when they need it and make choices about how their care services are provided.
 
As well as looking at innovative health care digital technology and products, the plan will also look at how developing technology can be used to help organisations to work together to provide an integrated approach to health and wellbeing services.
 
The North Yorkshire Health and Wellbeing Board held some drop in workshops earlier this year, where people met board members and colleagues and shared their ideas on how My Health, My Tech can be developed. The workshops also gave people the opportunity to watch demonstrations of some of the technology solutions available and try them out for themselves.
 
The report of the drop in events and survey results is available below:
My Health, My Tech engagement report
 
We will be carrying out some more engagement with forums over the next few weeks, and the survey is still live if you'd like to share your views (see below).
We'll then report back to the Health and Wellbeing Board who will decide on the next steps to develop the strategy.

Tell us what you think

If you would like to contribute your views please read the case studies below that show how future health and wellbeing services could look for people living and working in North Yorkshire, and then complete a short survey.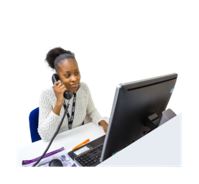 "My health and care services will be increasingly carried out online. I will make appointments and carry out my own financial assessments online. I will have interactive Skype or Facetime sessions with health professionals without the need to travel to appointments, with a friend or family member who lives elsewhere able to take part if I want them to."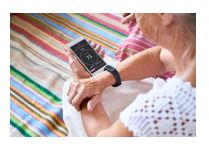 "Healthtech products, like digital scales and Fitbits, will allow me to monitor my activity and weight better. If I can't get outside, I will be able to exercise in a Virtual Reality outdoor environment, where I will be able to compete against other people, or try to improve on my personal best. This will help and encourage me to meet my health objectives."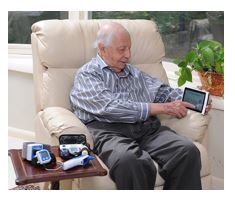 "I will keep track of my health using wearable technology. Continuous monitoring through an implanted device will remove the need for frequent blood tests, improving my quality of life. The technology will remind me when I need to take my medication and allow my GP to change my prescription without the need for an appointment at the surgery, and check that I am using my medication safely."
 
"To help me stay in my own home for longer, connected devices like fall detection mats and acoustic monitoring systems will send alerts to a warden or to the emergency services if I need assistance. Smart kettles and fridges will monitor that I make drinks and eat meals regularly. Smart heating controls will check that my home is warm enough and alert a care worker or a member of my family if there is a concern about my welfare."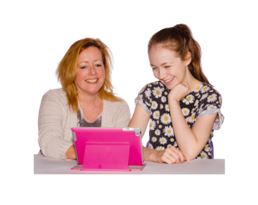 "I will have a single health record which is accessible across the health and care system. I will decide which professionals have access to each part of it, and what information they can see. I will be able to add video diaries and blogs to my own care plan to give health and care workers a full understanding of my condition. If I am diagnosed with dementia, I will be able to record my story and capture my personality while I am still able to communicate effectively."
Find out more about the work of the Health and Wellbeing Board