If you live or work in Scarborough, Whitby or Ryedale there are lots of ways to be involved with the North Yorkshire Learning Disability Partnership Board.
 
Scarborough, Whitby, Ryedale Local Area Group
The Scarborough, Whitby, Ryedale Local Area Group meets three times a year. It brings together people with a learning disability, carers, professionals and other people who want to make services better for people with learning disabilities in Scarborough, Whitby and Ryedale.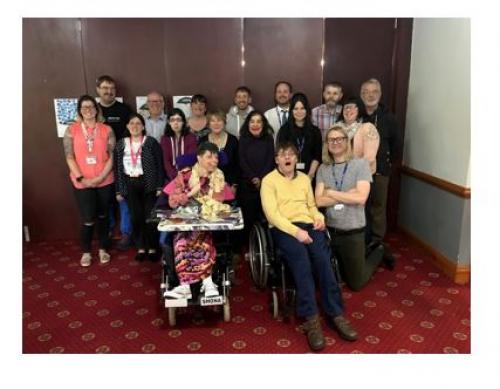 You can download the Easy Read minutes and notes from our recent meetings here:
Minutes for 25 September 2019 
Minutes for 12 June 2019
Minutes for 20 February 2019
Our next meeting is at The Street in Lower Clark Street, Scarborough on Wednesday 19 February 2020 - the agenda is here.
Self-Advocacy Groups – with KeyRing
Another way to get involved is to come along and join one of the KeyRing monthly Self-Advocacy Groups. This is a place for anyone with a learning disability or autism to come and have a cuppa and a chat with others.  If you would like to find out more about self-advocacy these relaxed meetings are a great way to make new friends and make a difference!
 
Self-advocacy groups meet every month for about 2 hours.
Scarborough – at Scarborough Library.
Ryedale and Whitby – please contact Karen (details below)
 
To find out more or to talk about setting up a group in your area please contact Karen Murray, KeyRing Self-Advocacy Manager on 07833309693 or email karen.murray@keyring.org.   
 
You can also visit the KeyRing self-advocacy website page here https://www.keyring.org/keyring-yorkshire-and-humber/self-advocacy-service