The board, in its leadership role, interacts with a range of partner organisations as highlighted in the diagram below.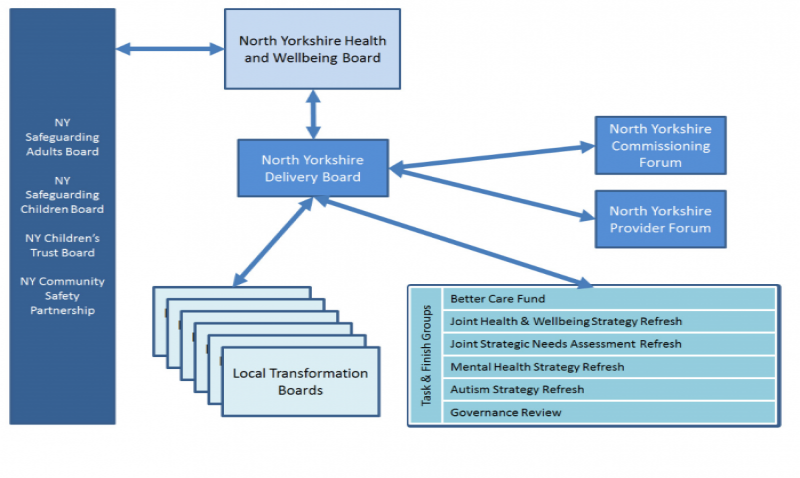 There are a number of sub-structures of the board. The North Yorkshire delivery board comprises all partners responsible for taking forward the work programme of the health and wellbeing board.
The North Yorkshire commissioner forum is made up of commissioners across health and social care and acts as a reference group for discussion of commissioning issues.
In addition, the North Yorkshire performance and integration group is a partnership group that supports delivery of the North Yorkshire health and wellbeing board's work programme. The group has adopted a collaborative approach to ensure delivery of pan North Yorkshire work activities linked to the better care fund and implementation of the joint health and wellbeing strategy 2015-2020.