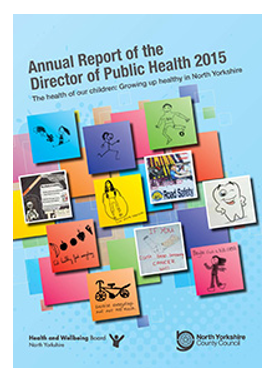 Responsibility for public health passed from the NHS to local authorities in 2013. Dr Lincoln Sargeant is the head of the team at North Yorkshire County Council tasked with implementing public health policy. This is his third detailed report on the issues the county faces.
Every year some 6,000 babies are born in North Yorkshire. In this report, each chapter highlights some of the challenges that children and young people face at different stages of their lives. In some situations, these challenges can be removed or the impact reduced. However, this is not always possible and we have to help children and young people to be resilient - to overcome the obstacles that may threaten their development and progress into healthy and productive adulthood.
In addition, there are groups that are vulnerable and need additional support to build their resilience. These include 1,800 children and young people with a Statement of Special Educational Needs, about 600 young carers and 465 children in care. Lesbian, Gay, Bisexual and Transgender youths and young people from black and ethnic minority groups report higher levels of bullying compared to other youths.
This report notes some of the actions being taken to address these challenges and indicates where further action by our partner organisations is required.
The report concludes with an update on the 2014 report recommendations and Dr Sargeant's six recommendations for 2015-16 as Director of Public Health.
---
Download the report
Director of public health report 2015 - The health of our children: Growing up healthy in North Yorkshire
---
Director of Public Health annual reports
Director of Public Health annual report 2018
Director of Public Health annual report 2017
Director of Public Health annual report 2016
Director of Public Health annual report 2014
Director of Public Health annual report 2013